Page 30 - CEAP Report Activities 2018
P. 30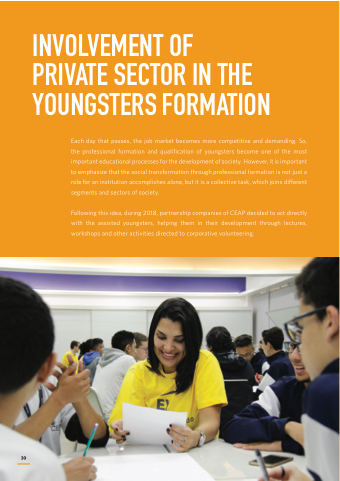 30
INVOLVEMENT OF
PRIVATE SECTOR IN THE
YOUNGSTERS FORMATION
Each day that passes, the job market becomes more competitive and demanding. So, the professional formation and qualification of youngsters become one of the most important educational processes for the development of society. However, it is important to emphasize that the social transformation through professional formation is not just a role for an institution accomplishes alone, but it is a collective task, which joins different segments and sectors of society.
Following this idea, during 2018, partnership companies of CEAP decided to act directly with the assisted youngsters, helping them in their development through lectures, workshops and other activities directed to corporative volunteering.